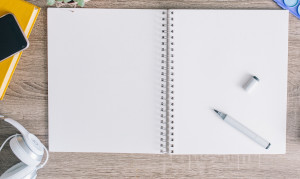 April is National Poetry Month and we're looking forward to celebrating a month of verse at the Morse Institute Library!
All month long we'll be hosting a virtual poetry reading on our YouTube Channel featuring library staff members sharing some of their favorite poems, and local poets reading their own original works, including Andrew Green, Raffael de Gruttola, Dianne Silvestri, Carla Schwartz and more!
Check it out on our YouTube Channel!
The library will also be hosting a variety of poetry events in April for all ages. There are opportunities to attend poetry performances and for families to craft the art of the poet. You could even write and perform your own works on the stage at TCAN! For more info about any of these programs please call us at 508-647-6520.
Creative Connections: An Afternoon with Walt Whitman
Wednesday, April 1 at 3:00 pm

America's beloved poet, Walt Whitman, will join us to share his life and selected works. Actor Stephen Collins will use dramatic monologue and poems to bring the great poet to life. In his critically acclaimed one-man performance Collins will incorporate poetry from Leaves of Grass, Whitman's most famous collection of poetry, as well as poems Whitman wrote during the Civil War when he nursed wounded soldiers. An essayist, a journalist, and a humanist as well as a poet, Whitman is often referred to as the "father of free verse."
Common Threads: Read, Talk & Write Poetry
Saturday, April 4 at 10:30 am - 12:15 pm

Join us for a Mass Poetry event at Morse Institute Library! We'll read 6 poems out loud that share a reverence for life, a zest for living and reveal love's common threads.

We'll then talk about the what, how, who, and why of these poems, and free-write our own poetry with prompts.

Get a head start at www.masspoetry.org/commonthreads/ where you can read the poems, watch video readings, read poet bios and poem background info.
Drop-in Craft Time
Saturday, April 25 at 10:00 am - 12:00 pm

Please join the us for 2 hour drop-in craft time while the cool materials last! We will be crafting with recyclables for families with children ages 3—10. Our theme today will be "Art of the Poet."
Poetry Slam 2015
Thursday, April 30 at 7:00 pm

Join us for Poetry Slam 2015 with Slam Master Geof Hewitt. A poetry slam is a competitive event where local poets perform their own work and are judged by the audience. The event will be held at The Center for Arts in Natick, located at 14 Summer Street, Natick, MA [map] and admission is free!

Who can slam?

If you're ready to stand in front of an audience and read your original work, you can slam.

The rules!

Poets should arrive at 6:45 pm to register.
Poets should bring two original poems that can be performed in 3 minutes or less.
This program is for all ages with two age levels of competition:

Dr. Seuss, age 14 and under
The Dickenson, ages 15 and older

Poems must be appropriate for all ages.
No registration required for audience participation.