Read with your Natick libraries and win!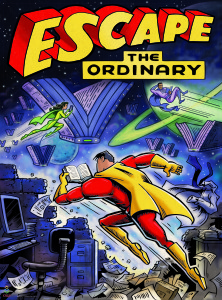 Finally, a summer reading program for adults! The rules are simple: enter one raffle ticket for each day you check out any material from either the Bacon Free Library, the Morse Institute Library or the Bookmobile. If you're checking out ebooks and digital audiobooks, you can enter the raffle too! Just email Dave Bartos at when you check out on your device to be entered.
There will be weekly prize drawings and a grand prize drawing at the end of the summer for a personalized cartoon portrait drawn by Sage Stossel, along with signed copies of her books Starling and On the Loose in Boston. We'll be collecting entries from June 29th through August 23. Make time to visit your libraries, catch up on some enjoyable summer reading and you could be a winner!
There are no required lists of books – read whatever you want! However if you are looking for suggestions our library team is happy to help. To get you started here are a couple of book lists that are perfect for the summer:
This reading program is open to adults age 18 and up. Adult Summer Reading is presented in partnership with the Bacon Fre Library and sponsored by the Friends of the Bacon Free Library and the Morse Institute Library, the Massachusetts Library System, the Boston Bruins and the Massachusetts Board of Library Commissioners.