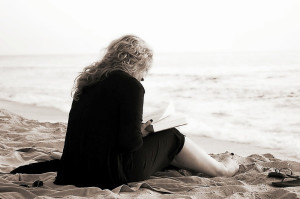 It's time once again for our Summer Reading Raffle! Why should grown-ups miss out on the fun and prizes of summer reading at the library? A joint program between the Morse Institute Library and the Bacon Free Library, this summer reading raffle is designed to fit into a busy adult's schedule, and it also sets a great example for the kids in the house!
Simply check out library books at the Morse Institute Library, the Bacon Free Library, or the Bookmobile and you'll be entered into a FREE raffle. And if you are downloading ebooks to your mobile device you can still get a chance to win! Just email Dave at to enter. No required books, just read! Weekly prize drawings will be held every week between June 20 and August 12, with a grand prize raffle held on Monday, August 15.
And here's another way to get in on the reading fun! Catch friends and family reading books this summer, and tag the photos on social media! Use the hashtag #NatickReads, and tag the library on Facebook, Instagram, or Twitter. Posts will be entered in a drawing for a one month membership to the Longfellow Sports Club at the end of the summer!
---
For this and more stories from the library delivered right to your inbox, subscribe to our weekly email newsletter! We'll be sharing news from the library, help you plan out your weekly schedule with our calendar of great events for the whole family, and give you plenty of reading suggestions! Enter your email below and start enjoying Morse Messages – thanks!