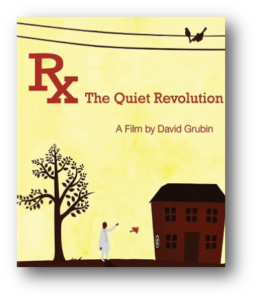 We are so excited to announce a great new series at the library. We've partnered with the MetroWest Health Foundation to launch the Community Health Film Series. Over the next few months, we'll be hosting screenings of five health-related documentaries, followed by panel discussions lead by local health care experts.
This series will be a great opportunity for community members to learn about and discuss issues important to the community, from access to health care to the opioid crisis. The first film will be RX: The Quiet Revolution on Monday, October 17 at 6:00pm. In this film, David Grubin travels America to focus on the health professionals that are transforming care by lowering costs and placing the patient at the center of their practice. The full schedule for the series is available at morseinstitute.org/MWHFilm. Screenings are open to all and a light dinner will be served.
---
For this and more stories from the library delivered right to your inbox, subscribe to our weekly email newsletter! We'll be sharing news from the library, help you plan out your weekly schedule with our calendar of great events for the whole family, and give you plenty of reading suggestions! Enter your email below and start enjoying Morse Messages – thanks!