Hey teens ages 11-18 – next week Oct 14-19 is Teen Read Week! Get candy and enter to win a $10 iTunes Gift Card! Here's how:
Come to the library between Tuesday 10/14 and Sunday 10/19
Check out a book, comic, manga, audiobook, or magazine
Find Robin, your teen librarian! Or go to the 2nd floor reference desk.
Show us your checkout receipt to get candy and an entry form for the iTunes Gift Card!
We've got six iTunes Gift Cards so there will be one winner per day. Read early and often to win!
Check out a book from one of our Teen Book Lists for an extra chance to win! Some of the lists are posted online, and you can find even more in the Teen Room on the second floor of the library.
Drawings will be held on Monday 10/20 and winners will be called. If you have any questions please contact Robin at 508-647-6400 x1546 or email teens@morseinstitute.org.
AND – if you read something you liked, share it in the comments section below! What was it and what did you like about it?
---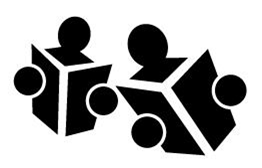 Teen Read Week is sponsored by the Friends of the Morse Institute Library