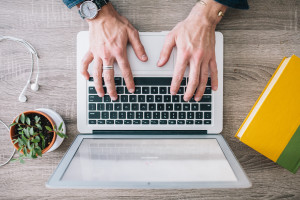 Learn new skills and achieve your full potential with the Morse Institute Library and lynda.com, the leading online learning company. Through our library subscription you have unlimited access to high-quality courses taught by recognized industry experts.
With topics like business, software, technology and design you'll be able to learn the skills needed to achieve your personal and professional goals. And certificates of completion help you to share your accomplishments in the real world!
All you need to get started is your library card number and PIN, and the latest version of Windows Media Player or Quicktime. You'll be able to choose from hundreds of courses from business management to digital design. If you need help connecting to lynda.com contact our Reference Desk at 508-647-6521 or .
If you can connect to the Internet, you can learn anywhere, anytime! 
Start Learning with lynda.com