Learn more about technology help at the library.
Learn Something New with lynda.com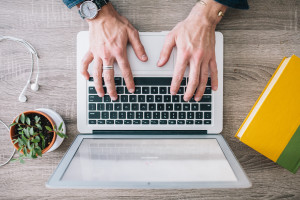 Natick cardholders only Video Tutorial
Learn new skills and achieve your full potential with the Morse Institute Library and lynda.com, the leading online learning company. Through our library subscription you have unlimited access to high-quality courses taught by recognized industry experts.
With topics like business, software, technology and design you'll be able to learn the skills needed to achieve your personal and professional goals. And certificates of completion help you to share your accomplishments in the real world!
All you need to get started is your library card number and PIN, and the latest version of Windows Media Player or Quicktime. You'll be able to choose from hundreds of courses from business management to digital design. If you need help connecting to lynda.com contact our Reference Desk at 508-647-6521 or .
If you can connect to the Internet, you can learn anywhere, anytime! 
Start Learning with lynda.com
Suggested Websites
Computer Beginners
Digital Learn
Learn how to use a computer, the Internet, or email.
Mousercise
Practice using a mouse.
Tutorial del Mouse y el Teclado
Practice using a mouse. Spanish language tutorial.
Primeros pasos en el equipo
Learn computer basics. Spanish language tutorial.
New Computer User Tutorial
Learn the basics of using a computer.
Computer Tutorials
GCF Learn Free
Tutorials for Windows, Mac, iPad, Microsoft Office, the Internet, and more.
Mac, iPhone, and iPad Tutorials
Personal Archiving
Learn to preserve emails, digital photos, and other "digital memories" for the future.
Tech Goes Home
Learn to use websites for learning, work, and everyday life in the Boston area.
Computer Safety
iKeepSafe
Digital safety for parents and kids.
On Guard Online
Computer and online safety tips.