| | |
| --- | --- |
| Date | Thursday, April 30, 2015 |
| Time | 7:00 pm |
Join us for Poetry Slam 2015 with Slam Master Geof Hewitt. A poetry slam is a competitive event where local poets perform their own work and are judged by the audience. The event will be held at The Center for Arts in Natick, located at 14 Summer Street, Natick, MA [map] and admission is free!
Want to learn more about poetry slam? Check out this introduction from Geof Hewitt:
Okay – are you ready to throw down your own works? Read on!
Who can slam?
If you're ready to stand in front of an audience and read your original work, you can slam.
The rules!
Poets should arrive at 6:45 pm to register.
Poets should bring two original poems that can be performed in 3 minutes or less.
This program is for all ages with two age levels of competition:

Dr. Seuss, age 14 and under
The Dickenson, ages 15 and older

Poems must be appropriate for all ages.
No registration required for audience participation.
Geof Hewitt started publishing poems in 1966. He became Vermont's Poetry Slam Champion in 2004 (winning by one-tenth of a point). A Vermont championship has not been held since, so he tirelessly boasts that he is "Vermont's Reigning Slam Champ." Geof served for 21 years as Writing Consultant for the Vermont Department of Education, and now offers writing workshops for teachers and students throughout New England. He also teaches for Union Institute & University's undergraduate B.A. program. His recent books include Hewitt's Guide to Slam Poetry and Poetry Slam (Discover Writing Press, 2005), which won the Mom's Choice Award in 2008, and The Perfect Heart: Selected and New Poems (2010).
For more info, contact Karen Perkins at 508-647-6520 or email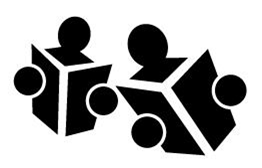 This event is sponsored by the Friends of the Morse Institute Library.