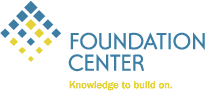 We are a Foundation Center Funding Information Network location.
Individual and nonprofit grant-seekers can use our Foundation Center collection to research funding opportunities from foundations and corporations.
Databases
Our Foundation Center databases help you find funding opportunities with detailed profiles of active U.S. foundations and recent grants awarded by the nation's top funders.
These databases are available for use in the library. Bring your laptop or use our public computers to access them. Visit the second floor Reference Desk if you need help getting started.
Training
Foundation Center training events are free and no registration is required. In addition to training events at the library, free resources and on-demand webinars are available at Grantspace.org.
Questions? Contact the Reference Department at 508-647-6521 or reference@morseinstitute.org.
No upcoming events.
Books
Our Foundation Center print collection consists of reference titles available for use in the library.
In addition, our nonfiction collection contains books about topics such as grantseeking, fundraising, and management. Below is a selection of these titles.
Bronfman, Charles
The art of giving: where the soul meets a business plan
Connors, Bill
Fundraising with The Raiser's Edge:
Crutchfield, Leslie R.
Forces for good
Drucker, Peter F.
The five most important questions you will ever ask about your organization
Durham, Sarah
Brandraising: how nonprofits raise visibility and money through smart commmunications
Faruqi, Saadia
Best practices in grant seeking: The ask how to ask for support for your nonprofit cause, crative project, or business venture
Geever, Jane C.
The Foundation Center's guide to proposal writing
Hopkins, Bruce R.
Starting and managing a nonprofit organization
Mansfield, Heather
Social media for social good: a how-to guide fo rnon-profits
Pallotta, Dan
Uncharitable: how restraints on nonprofits undermine their potential
Patterson, Sally J.
Strategic communications for nonprofit organizations[electronic resource]: seven steps to creating a successful plan
Smith, Nancy Burke
The everything grant writing book
Funding education beyond high school
Nonprofit meetings, minutes & records
Scholarships, grants & prizes
Start your own grant-writing business: your step-by step guide to success
Starting & building a nonprofit: a practical guide