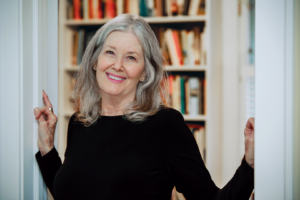 On Saturday, December 16 at 2pm we are so excited to be joined by Elizabeth Berg. She will be reading from her new book, The Story of Arthur Truluv. Following the reading, Elizabeth will be signing books, with copies of The Story of Arthur Truluv, Make Someone Happy, and Still Happy available to purchase!
This event is free but space is limited. Sign up at morseinstitute.org/berg.
Every day at lunchtime, Arthur Moses rides the bus to speak to his beloved late wife and visit her final resting place. One afternoon, he meets Maddy, a troubled teenager who also toils in amongst the headstones each afternoon, avoiding school and wrestling with loneliness and feelings of abandonment. Out of their compassion and sympathies toward each other, an unlikely friendship emerges —Maddy nicknames Arthur "Truluv", because he responds to her with such surprising kindness—and together they form a new kind of family.
Advance Praise for The Story of Arthur Truluv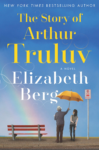 "Elizabeth Berg's characters jump right off the page and into your heart. I dare you to read The Story of Arthur Truluv and not fall in love with Arthur Truluv. His story will make you laugh and cry, and show you a love that never ends, and what it means to be truly human." – Fannie Flagg, New York Times bestselling author of The Whole Town's Talking
"Berg reminds us of both the richness of any human life and the heart's needed resilience." – Jane Hirshfield, author of The Beauty: Poems
"Fans of Meg Wolitzer, Emma Straub, or [Elizabeth] Berg's previous novels will appreciate the richly complex characters and clear prose. Redemptive without being maudlin, this story of two misfits lucky to have found one another will tug at readers' heartstrings." – Booklist