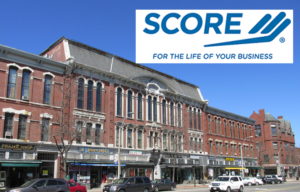 Whether you're looking to start a new business or just want to grow your existing business, SCORE (Service Corps of Retired Executives) Boston is here to help! Every 2nd and 4th Thursday SCORE volunteers will provide area small business owners with free, one-hour counseling and advice sessions.
SCORE is a nonprofit association dedicated to entrepreneur education and the formation, growth, and success of small businesses nationwide. SCORE volunteers are ready to help answer your business questions, including brainstorming ideas to grow your business and become more profitable, or discuss ideas and plan for the opening of a new business.
Schedule a FREE one-hour session at scoreboston.org or by calling 617-565-5591.
---
For this and more stories from the library delivered right to your inbox, subscribe to our weekly email newsletter! We'll be sharing news from the library, help you plan out your weekly schedule with our calendar of great events for the whole family, and give you plenty of reading suggestions! Enter your email below and start enjoying Morse Messages – thanks!