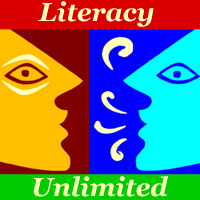 Our Literacy Program provides materials and free classes for adults learning English or basic literacy skills. We also provide support services for volunteer tutors and trainers.
English Conversation Classes
Learn speaking, listening, reading, and writing at our Learn English Conversation Group sessions. Our class sizes are small. Sessions are free, and no registration is required.
Classes are held on the first or second floor of the library. Please ask for the location at the Circulation Desk.
Questions? Contact Laurie Christie at 508-647-6400 x1583 or .
Upcoming English Conversation Classes
English Conversation Classes are also offered at the Framingham Public Library. For more information, contact the Framingham Literacy Office at 508-532-5574 or .
One on One Instruction
You can work individually with a tutor in the library for 1–2 hours per week. We have a waiting list for this service, and the wait is about 3–6 months.
For more information, contact Laurie Christie at 508-647-6400 x1583 or .
Learning Resources
To browse our literacy and English learning collection, visit the Literacy Room on the second floor.
Mango Languages – Natick cardholders only FAQs Video Tutorials
Whether you're learning how to order a pizza or ask when the game starts, Mango immerses you in real, everyday conversations to develop conversation skills in 65 languages. It also features instruction in English, tailored for speakers of 18 languages.
Become a Tutor
Volunteer tutors must speak, read, and write English clearly and correctly and have a high school diploma or equivalent. You do not need to speak another language to help someone learn English.
Tutoring can be done on your schedule at local libraries (Framingham, Natick, Wellesley, or Marlborough).
For more information, visit the Literacy Unlimited website or contact Laurie Christie at 508-647-6400 x1583 or .